Launched in 2010, Peak Facilitation Group is a small business devoted to conflict resolution and rooted in reality. Her previous work in the field taught founder Heather Bergman that while most groups can find agreement, all groups benefit from respectful dialogue. Plus, she has a gift for barking orders or gently nipping at a group's heels…whichever is required.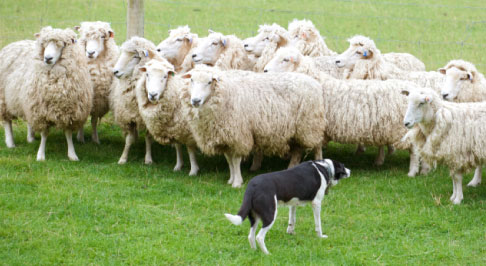 "Heather could break up a fight in a biker bar." —Gary Barber / Pikes Peak Regional Water Authority
Heather Bergman facilitates and mediates complex public policy deliberations on a variety of substantive issues, including water quality, water quantity, watershed protection and restoration, land use planning, and public lands management. These collaborative negotiations and discussions involve diverse stakeholders from federal and state agencies, local municipalities, advocacy organizations, ranchers, farmers, community residents, and the public at large.
Much of Heather's work portfolio focuses on high-conflict collaborative processes, and her strength is helping diverse and often opposing participants find common ground. Heather also has an extensive background in designing and managing retreats, workshops, and public outreach meetings for teams and organizations in need of a targeted process for achieving their goals. Heather uses humor to defuse tense situations, help participants feel at ease, move beyond initial barriers, and find consensus.
Katie Waller is an Associate at Peak Facilitation and specializes in authentic public engagement, collaborative stakeholder facilitation, complex conflict management, and engaging team building. Through her constructive and goal-oriented attitude, she provides her clients with an opportunity to move beyond past issues and develop a new shared narrative. Katie has substantial experience in facilitating conversations relating to forest health, land management, action prioritization, development of monitoring metrics, community concerns, and the timber industry. Inclusivity serves as her foundation in supporting collaborative group participants and team members to engage in, manage, and productively resolve conflicts to accomplish the task at hand.
Katie is a Peak's certified Emergenetics associate and is adept at implementing the tool in a manner that addresses a multitude of organizational and communication challenges. She is pursuing her MA in Communication and Leadership Studies at Gonzaga University and received her BA in International Affairs from Northeastern University, and is certified as a mediator through the University of Denver and as a conflict coach through Common Ground Coaching. In addition to facilitation, Katie has thoroughly developed marketing skills, with a focus on event planning, social media management, and public outreach.
Sam Haas is an Associate at Peak Facilitation with an MA in Conflict Resolution, concentrating in public policy stakeholder engagement from the University of Denver. She has significant experience facilitating community conversations and public engagement processes regarding land management, forest planning, and municipal action prioritization. Along with resource planning facilitation, Sam is a skilled interpersonal and community mediator with particular expertise in convening and facilitating sustained dialogues relating to contentious issues such as health care, immigration, and social identity.
Before moving to Colorado to pursue her Master's degree, Sam worked for the Kettering Foundation, an operating research foundation that focuses on creating deliberative and collaborative community decision-making processes. She received her mediation certification from the University of Denver and a certification in Public Policy Facilitation of Natural Resource Conflicts from CDR Associates. Originally from Vermont, Sam has a BA in International Relations from Goucher College in Baltimore, MD.